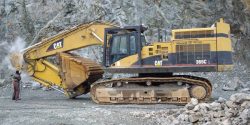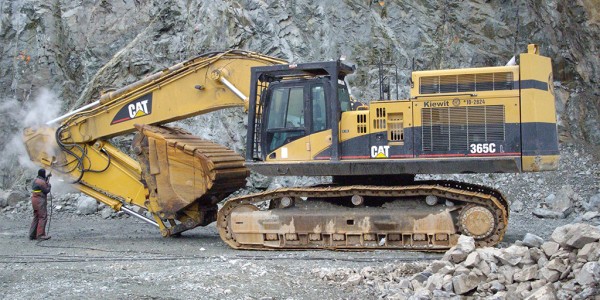 Industrial equipment sees intense wear and tear—it's no surprise that over time, grease from daily use builds up and, if not properly cleaned, can cause machinery to need to be replaced. Before it gets to that point, let the professionals at Hydro Tech Power Washing provide your equipment with industrial power cleaning in Vancouver, BC. We remove build-ups so that you can truly get the most use out of your earth moving machinery.
As a full-service, self-sufficient power washing company, we welcome jobs from all corners of the industrial world.
Whether you've got heavy machinery at your factory or construction equipment in the field, give us a call to have it cleaned up quickly. Our trucks are equipped with 500-gallon water tanks and able to heat independently—giving us the edge when it comes to remote job sites or heavy-duty jobs!
Industrial Strength Power Washing
While some companies claim to offer industrial pressure washing in Vancouver, BC, few can back it up to the level Hydro Tech Power Washing does. Not only do we have 500-gallon tank trucks, our pressure washers can operate at up to 4000 PSI! This is strong enough to blast away even the biggest, most consolidated buildups. And, with water heating capabilities up to 300 degrees, nothing stands a chance against our cleaning crews.
Machinery and Equipment We Clean
Fleet vehicles
Tractors and trailers
Dump trucks
Garbage trucks
Cranes
Rock trucks
Logging trucks
Excavators
Mills
Wheel loaders
Dozers
Air tracks and drilling equipment
Oilfield equipment
Rock crushers and screeners
Hydro dams
Sewage treatment plants
Gas and oil refinery
Clean Your Equipment Today
Maintaining equipment is important for industrial companies because it ensures everything works properly at all times. To avoid setbacks on your jobsite or long-term problems with your machinery, consult with the professionals at Hydro Tech Power Washing about our industrial power cleaning services. We'll restore the integrity of your equipment, so you can rely on it during your day-to-day operations. Contact us today by calling 778-928-6768.