At Hydro Tech, we take immense pride in providing top-notch mobile industrial coatings and power washing services in the North Vancouver, BC area. Our team of highly-trained professionals specialize in applying special paint to industrial structures and equipment, ensuring long-lasting protection against the harshest of conditions.  They're also dedicated to providing top-notch power washing services for residential, commercial, and industrial properties, as well. So whether you need to protect your equipment or make sure it's as clean as it can be, we've got you covered.
Mobile Industrial Coatings
Industrial structures and equipment are constantly exposed to challenging environments, including extreme weather conditions, constant wear and tear, and exposure to harsh chemicals. This makes it essential for businesses to invest in coatings that can withstand these challenges and provide lasting protection.
Here at Hydro Tech, we offer mobile industrial coatings that are specifically formulated to provide exceptional durability and resistance against harsh conditions. Our coatings not only enhance the longevity and aesthetic appeal of your industrial assets, but also ensure the safety and efficiency of your operations.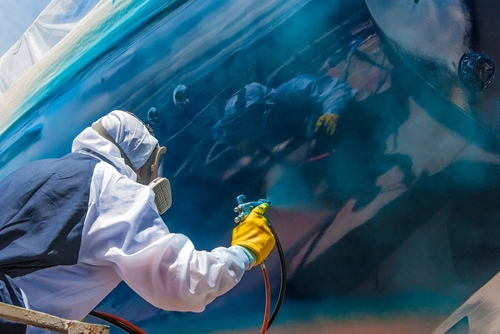 Our Range of Mobile Industrial Coatings Services
Surface Preparation: We begin every project by thoroughly preparing the surface to ensure proper adhesion of our coatings. This includes cleaning, sandblasting, and restoring any damaged areas to provide a smooth, clean surface for our coatings.
Coating Application: Our team of experts utilizes advanced techniques to apply our specially formulated mobile industrial coatings efficiently and effectively. We ensure even coverage, paying careful attention to detail to achieve remarkable results.
Coating Inspection and Maintenance: We understand that regular inspections and maintenance are crucial to ensure the longevity and effectiveness of our coatings. Our team can provide routine inspections and maintenance services to keep your industrial assets in optimal condition.
Power Washing
At Hydro Tech, we understand the importance of maintaining a clean and presentable exterior for your property. Whether you need to remove stubborn dirt, grime, or mold, our power washing services are designed to tackle even the toughest grime and debris. We also specialize in a wide range of power washing solutions, including house washing, concrete cleaning, roof washing, and much more. So no job is too big or too small for our experienced team.
Industrial Power Washing
Our industrial power washing services are unparalleled in the Burnaby area. That's because we have the knowledge and equipment to handle even the most challenging projects, including heavy machinery, warehouses, parking lots, and factories. We also understand that each industrial setting has unique requirements and safety regulations, which is why we work closely with our clients to create customized solutions that meet their specific needs. And our team is trained in the latest industry standards and practices, ensuring a thorough and efficient cleaning process.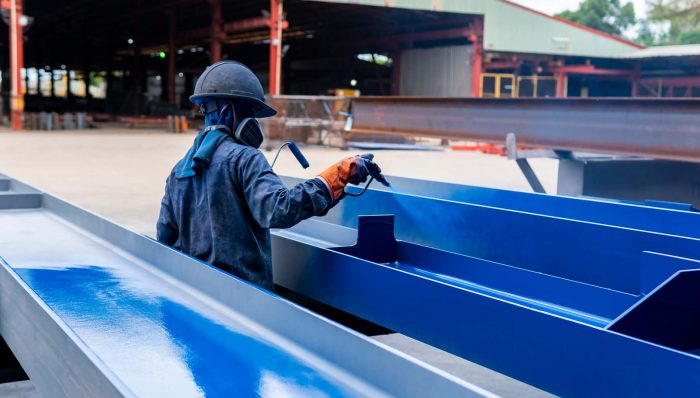 Why Choose Hydro Tech for Your Mobile Industrial Coatings Needs?
Extensive Experience in Mobile Industrial Painting: With many years of experience in the industry, we've built a solid reputation for delivering exceptional mobile industrial painting services. Our team of skilled professionals possess the expertise and knowledge to handle even the most complex coating projects.
Highest Level of Quality in Power Washing: When you choose Hydro Tech, you can trust that you're getting the highest level of professionalism and quality. Our team consists of trained and skilled technicians who take pride in their work, and we use cutting-edge power washing equipment and eco-friendly cleaning solutions to ensure the best results while minimizing our impact on the environment. With our attention to detail and commitment to excellence, your property will be in safe hands
 Tailored Solutions to Suit Your Needs: We understand that every business is unique, and thus, requires customized solutions. Our team will work closely with you to understand your specific requirements and develop solutions that meet your individual needs and budget.
Cutting-Edge Technology and Techniques: At Hydro Tech, we stay up-to-date with the latest advancements in power washing and mobile industrial wall painting technology to ensure that we provide our clients with the best possible solutions. From advanced application techniques to using top-of-the-line products, we leave no stone unturned to exceed your expectations.
Commitment to Quality: Quality is our utmost priority. That's why we strive for excellence in every project we undertake, ensuring that our services provide long-lasting protection to your industrial assets. By using superior quality paints, power washing tools, and materials, we ensure that our coatings and power washings not only meet, but exceed, industry standards.
Commitment to Customer Service: Exceptional customer service is at the core of our business philosophy. From the moment you contact us, our friendly and knowledgeable staff will guide you through the process, answering any questions you may have and providing expert advice. We believe in building long-lasting relationships with our clients, which is why we strive to exceed their expectations with every interaction.
Contact Us for Industrial Coatings and Power Washing Today
Protecting your industrial assets is our primary goal at Hydro Tech. And with our expertise, commitment to quality, and tailored solutions, we're confident in our ability to meet and exceed your expectations.
So if you're in need of mobile industrial coatings or power washing services in North Vancouver, BC, don't hesitate to reach out to us. Just contact Hydro Tech today, and let us discuss how we can effectively safeguard your industrial structures and equipment.
Get a Custom Quote